4WDs and SUVs Wreckers Adelaide
Expert 4×4 & SUV wreckers for the most Cash Value for your vehicle. Call SA Wreckers for the best price. We are the Expert 4WD & SUV wreckers.
Call us at  0404 378 940 or 08 8281 4625
4×4 & SUV Wreckers That Pay Up to FIFTEEN THOUSAND DOLLARS
We are the Auto Buyers in Adelaide that buy wrecked, damaged, scrap and accident 4WDs & SUVs for different reasons. 4×4 and SUV sellers get free wrecking, free removals, and quick cash. We don't make Selling Your 4×4 or SUV a hassle. We make it clean and quick. You have a scrap, damaged or wrecked vehicle you want to get rid of; we'll buy it for up to $15,000 cash.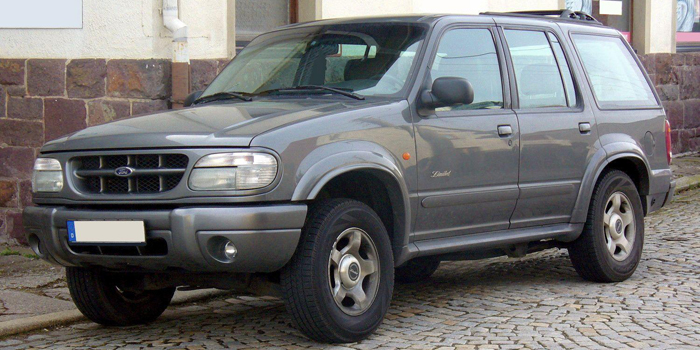 4WD & SUV Specialists That Make Accurate Quotes
At SA Wreckers, you have a 4×4 & SUV specialist that makes accurate quotes on vehicles. When disposing of a heavy vehicle like a 4WD or SUV you want a wrecker that specialises in the vehicles, so you are sure to get an accurate price for the wrecking of the auto. Our wreckers are expert 4×4 & SUV Wreckers in Adelaide that quote fair prices.
How Our Wreckers Get The Most Value from Your Vehicle
Our wreckers get the most value from your vehicle because of their skills. With fully equipped wrecking yards the skills and talent of our wreckers are put to full use. Each 4×4 or SUV that we collect to wreck will be fully dismantled for parts that can be refurbished as well as other components. What is not refurbished will be recycled with the exception of a small percentage of the vehicle like hazardous materials. With our wrecking system, you get the most value from our SUV & 4WD Wrecking in Adelaide.
Free Towing and No Waiting for Our Cash for 4WD or SUV Payment
At SA Wreckers, we are the Auto Wreckers that offer free towing anywhere in Adelaide. With our convenient SUV & 4×4 Removals you don't have to rearrange your schedule. You only need to provide us with a convenient time for us to come to remove your auto. Our technicians work around the clock, providing our customers with 24/7 4WD & SUV Removals so any time is a good time to have your auto removed. Same day car removals are available.
Why Choose SA Wreckers?
When SA Wreckers is your choice when Selling Your 4WD or SUV, you have a professional buyer. We are your Auto Wrecker that specialises in SUV & 4WD vehicles, so you get the most from your SUV or 4×4. When you choose SA Wreckers, you have:
A fully licenced & insured auto wrecker.
A 4WD and SUV wrecker that is an expert in estimating the value of vehicles so vehicle owners are assured of a cash for 4WD offer that is accurate.
An Auto Buyer that has a history of high payouts – we pay up to $15,000 cash for vehicles of every make and condition.
We are SUV & 4WD buyers that cares about our reputation, so vehicle owners are assured of the BEST:
CASH FOR 4WD & SUVs
INSTANT CASH PAYMENTS
FREE CAR REMOVALS
PROVIDE THE PAPERWORK
Get A Cash for SUVs or 4WDs Quote Today – Give the Pros at SA Wreckers A Call
To get a quick quote, give SA Wreckers a call at the number below. Vehicle owners can also easily obtain a quote through our "Get a Quote" form at the top right of this page.
Call us at  0404 378 940 or 08 8281 4625
Complete our "get a quote" form